SMALL CELTIC CATECHISM
A brief outline of the main doctrines of the Celtic Episcopal Church, as well as the opinion regarding several different contemporary issues.
Part One   Part Two   Part Three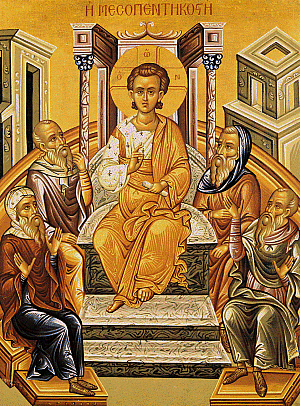 The Longer Catechism of The Celtic Episcopal Church: The needs of persons who are seeking Chrismation through a process of Catecumenate Formation will be guided by the use of this Cathechism. This project has been a most time consuming endeavor which has taken the coordination of many skilled persons. We are pleased to provide it in PDF Format which you can either download to your computer, or you can open it from here to read it online.

HISTORICAL TIMELINE
The purpose of this monograph is to try as best we can to answer a question before it is asked by all of those persons who generally get around to asking it anyway and who are seemingly somewhat confused about what point in time we are pointing to when we say we are the Celtic Episcopal Church, Western Orthodoxy for the Third Millennium.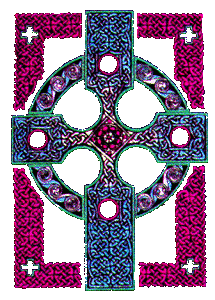 THE CELTIC ETHOS
A short essay on the subject with the hope that it will help in understanding the concept.


TITLES AND HONORIFICS
In a Western Orthodox jurisdiction there has always been a traditional manner in which to address various kinds of clergy and those in the religious life. This document will help to know how to properly address various categories of persons in writing and when speaking with them.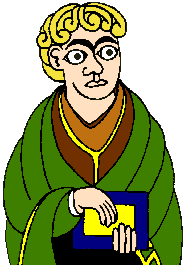 PHOTOS FROM AROUND THE JURISDICTION
Every self respecting web site has to have a Photo Page. Well here is ours. It contains all kinds of nice pictures, and it would be great if each of our clergy would send in some more so this page can really get filled with interesting activities from around the jurisdiction.





CHRISTIAN PHRASES IN GAELIC
Ever wanted to say something to someone in Gaelic, perhaps some Christian phrase like "God Bless You (Go mBeannai Dia Dhuit!)?" Well here is a page with several Christian Phrases in Scottish and Irish Gaelic for your use.




The Book of Canons is now complete. This has been a difficult and complicated project. It appears that it will be a useful document that will provide needed stucture without hindering the work of the gospel. May the Name of the Lord be praised both now and to the ages of ages. The most up to date Book of Canons can be downloaded from our Limited Access Log-In FTP site that can be entered by using our Links Page. It is a PDF document and as such should be easy to print if one is so disposed. On the other hand, if you would like to read it as an e-book, you can download it here. [if using Internet Explorer, you must right-click on this link and select "save target as ..." from the menu]





Christian Formation: The need for a Program of Study for: Persons seeking Ordination or the Monastic Life as well as persons who would like to continue their formal education is now in place with the S. T. L. (Sacred Theological Licenciate) in Celtic Christian Studies, see detail information on the Study Page.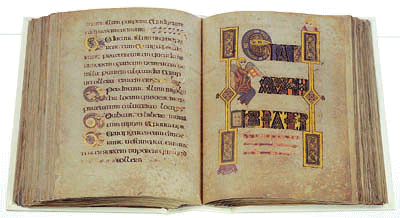 Liturgies for The Celtic Episcopal Church are now complete, and the Book of Services is now available and being used by our Parishes and Missions. Full color Altar Book pages for the Divine Liturgy, which is the principle worship service on Sunday, and the Divine Liturgy of the Pre-sanctified Gifts are now available from our Limited Access LogIn FTP site that can be downloaded and printed on 8.5" X 11" parchment or other paper to suite Clergy wants and needs.

If you want one, check out our eStore from the Links Page.

Members, Clergy, and Religious of The Celtic Episcopal Church can order directly from Archbishop Mark who can provide special pricing. He can be reached using our
Contact Form Page.




Music: There is a need for our jurisdiction to have a Hymnal. Early discussions are underway to ascertain how we might be able to satisfy this requirement. As everyone knows, publishing a book is a lengthy process and is also one of the higher priced items necessary for a Church that plans on being around for at least 1000 years or until the parousia of Jesus Christ. The Hymnal of The Celtic Episcopal Church is one such project. It goes without saying, that we would be happy to receive donations toward this project. Send your donation to His Eminence, Metropolitan John in Valdosta. He can be reached using the Contact Form Page.